Get Temporary Fencing in Kansas City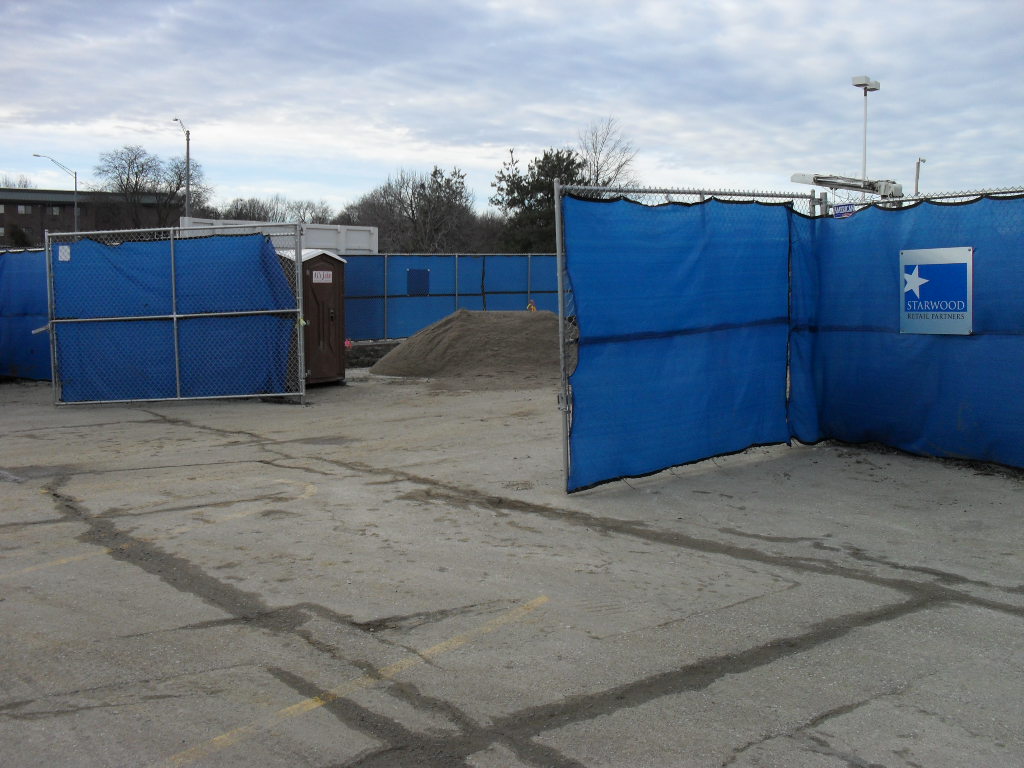 Temporary fencing in Kansas City is a versatile, cost-effective solution for clients needing security on a short-term basis. Rather than go through the time and expense of installing a permanent fence (one that requires upkeep and maintenance and which remains in place 24/7), these panels can be custom-arranged in whatever manner necessary. Of course, temp fencing still meets the necessary functions of a perimeter protection: safeguarding property, delineating no-passing zones, separating spectators from the action. But it's put together in a shorter amount of time and, when the job's finished, taken apart just as quickly! Customers who regularly use this system include construction companies, event managers, and disaster response personnel. Whether you need to secure a designated zone, regulate crowds at a concert, or keep out unauthorized personnel, temporary fencing provides a quick and convenient solution.
How can I use temporary fencing in Kansas City?
Construction sites, in particular, benefit greatly from temporary fencing. When assembled, the custom-arranged panels form a secure perimeter safeguarding workers, equipment, and materials; the temporary gate designates exit and entry points. These panels also help keep out non-workers, reducing the likelihood of injuries and resultant lawsuits. Temp fencing comes in many forms, with chain link being the top choice among construction companies. The weave's gaps permit ventilation, allowing air into the job site as well as permitting dust to escape. It also allows incoming vehicles to get a basic view of the site's layout before entering, informing their subsequent path of travel.
As any construction veteran knows, perimeters often change with progress. What started off as a thousand-square-foot work area could soon double as the property manager communicates new needs and ideas. Temporary fencing allows for expansion and rearrangment without damaging the surrounding area: a big advantage over permanent fencing, which takes much longer to install, requires drilling and concrete, and carries a heftier price.
Temporary fencing's also ideal for events and festivals, which by their nature require security only for a few weeks, days, or even hours. A physical barrier around the event space helps regulate crowds, guide pedestrians, and control access. Frequently organizers use it to separate areas within an event space—creating zones for, say, VIP sections and concession stands. In short, temp fencing for temp events help keep things organized.
Emergency situations also benefit from temporary fencing. When a natural disaster or some other dire situation occurs, fence panels help secure affected areas, keep people safe, prevent theft and looting, etc. It also helps eliminate distractions for emergency personnel as they restore order.
General Advantages of Temp Fencing
One of the general advantages of temporary fencing is versatility. It can be easily configured to meet the specific needs of each venue, with options on height, gate placement, and lockable gates. Temporary fencing is also available in a variety of materials—including chain link and panels, which makes it suitable for a range of environments and conditions. Whether you need fencing to surround an urban construction site or a festival in a remote rural location, there's a temp fencing solution perfect for your needs.
Cost efficiency also ranks high among key benefits of temporary fencing. Compared to permanent installations, temporary panels are relatively inexpensive. What's more, this fence type offers two ownership options: rented or purchased as needed. Additionally, temporary fencing is easy to install and remove, which saves time and labor costs compared to permanent fencing.
In conclusion, temporary fencing is a valuable solution for various needs. It provides a secure perimeter, simplifies crowd control, and can be easily configured into numerous shapes. If you need temporary fencing in Kansas City, our division American Fence Rental can help. Check out their diverse options on short-term barriers:
They also specialize in rental fence gates, security add-ons such as barbed wire, and fence covers such as privacy screens.  You have the option of purchasing temp fences or simply renting them as needed.
Buy or rent temporary fencing in Kansas City today!