History of Chain Link Fencing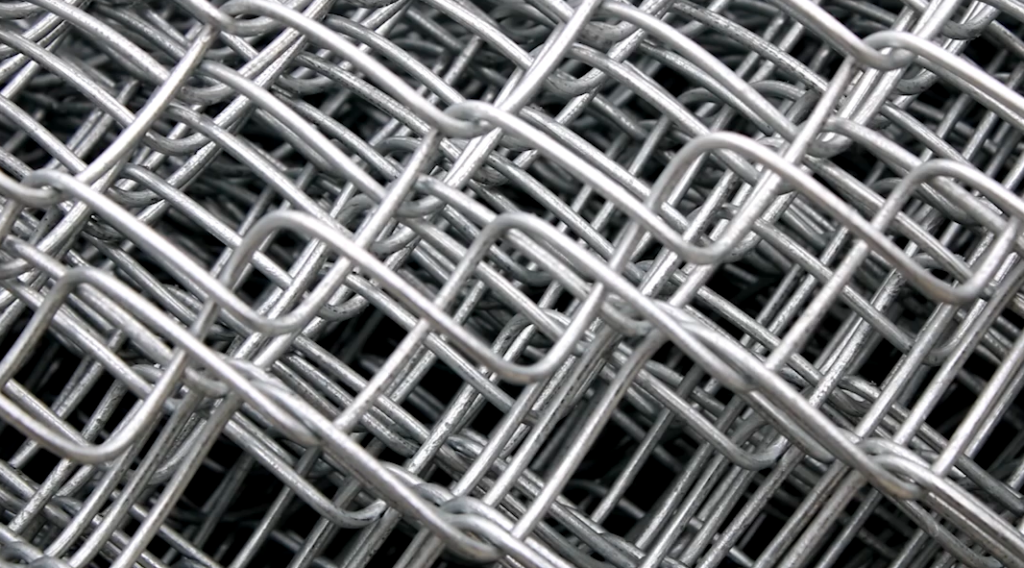 In 1844, an Englishman named Charles Barnard constructed a device of lasting, immeasurable importance to residential and commercial security. Drawing inspiration from tailors' cloth-wielding devices, he concocted a machine that successfully wove metal wires into a mesh. While sources differ as to whether Barnard's invention derived from an original design or if he merely adapted it from a pre-existing apparatus in Belgium, the Englishman had stumbled upon a goldmine. When attached between posts and stretched taut, the chain link mesh his machine created became a protective barrier. One that fulfilled basic fence infill function by staving off intrusion but—unlike other fence types—also permitted visibility to the other side.
Barnard's device quickly sold throughout the United Kingdom and, not long after that, the world. In 1891, chain link fencing arrived in the United States, where it was subsequently patented and became an in-demand form of fencing. The reasons remain virtually the same today. The aforementioned mix of strength and visibility renders chain link ideal for sports venues—allowing sufficient view of the action while separating spectators from players. (The gaps are also small enough to help contain projectiles such as baseballs.) Openness in the mesh also makes chain link useful for construction sites—marking perimeters while permitting dust to drift out. Moreover, because it uses metal in the form of interwoven wires, chain link consumes a smaller quantity of material—and therefore costs less—than, say, solid iron fencing.
It was for this reason that chain link surged during the early 1940s, when President Franklin Roosevelt's administration ordered metal conservation for World War II. At a time when solid iron fencing became scarce and even the auto industry scaled back to save metal, chain link flourished nationwide. After all, the need for fencing remained at home, and chain link—requiring a significantly smaller amount of metal—became a logical go-to choice. (The government also found a use for chain link: to protect their war factories while likewise using as little material as possible.)
For many of these reasons, chain link remains a staple in Kansas City and around the world. Today it's still installed around homes, commercial venues, ballfields, dog kennels, etc. If you're a local contractor in need of high-quality chain link for a project, look no further than AmeriFence Corporation. We stock two distinct types of this material—galvanized and black vinyl coated—along with all the fittings and parts needed to construct a fence: posts, rails, barb wire arms, tension bands, you name it!
Contact AmeriFence Corporation of Kansas City today for chain link fencing supplies!