Help Your Clients Protect Their Privacy in Kansas City!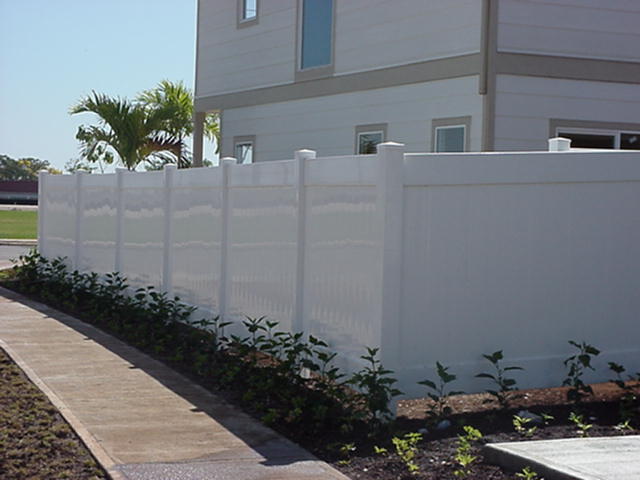 Fences are needed for various reasons: keeping pets contained, security, visual appeal, privacy, etc. And the type of fence you need is determined heavily by your circumstances and specific needs. Chain link, for instance, marks boundaries but lacks visual appeal. By contrast, picket fences are nice to look at but don't enhance a feeling of seclusion. However, privacy fences ticks all of these boxes. Once installed, neighbors cannot breach your privacy, nor you theirs. If you want a feeling of seclusion when performing yard work and hosting outdoor gatherings, this is the ideal fence type. But there are additional situations where this solid fence type is the premium choice! As a local contractor in Kansas City, it helps to know why customers favor certain fence types.
Is privacy fencing suitable for homeowners with children and pets?
One of, if not the primary concern of homeowners with kids and/or pets who love outdoor playtime is them being there one minute and the next they are gone. Curiosity gets the best of everyone. You can turn for a minute and when you look back they could be down the street and around the corner. Without a barrier of some kind, there's nothing to prevent kids and pets from wandering.
Now, you may think "I have a leash for my dog" or "I got an electric fence for my dog." However, a word of caution. Leashes wear out with age; not to mention leash confinement increases pets' stress when they want to walk around. Also, incidents wherein pets tangle their leashes around posts, bushes, etc. occur quite often. Many dogs learn fairly quickly that they can run straight through the invisible barrier of an electric fence. Most of them are willing to take a quick jolt from the shock collar if it means chasing rabbits and squirrels or playing with other dogs.
Now, if you decide to get a fence, you may wind up thinking: "Okay, now what fence should I pick?" If keeping distractions away or making it extremely difficult to climb is your goal, privacy fencing is the way to go. 
Can privacy fencing increase appraisal on my home in Kansas City?
Having a fence adds a lot when selling your home. After all, buyers who want fencing will naturally look at houses that already have one installed. On top of that, many people specifically look for privacy fences when house hunting. So having a solid fence versus chain link fencing, is cheap, unattractive, and won't necessarily increase your home's value, will improve the likelihood of a sale.
This leads us to another selling point for privacy fencing. Per this article in Realty Times, you can potentially make back 50% of your installation costs. A well-made privacy fence can pay off in the long run!
AmeriFence Corporation is the top fence contractor in Kansas City! In addition to building commercial fencing, we also sell materials to other local contractors!