Where Can I Get Vinyl Fence Parts in Kansas City?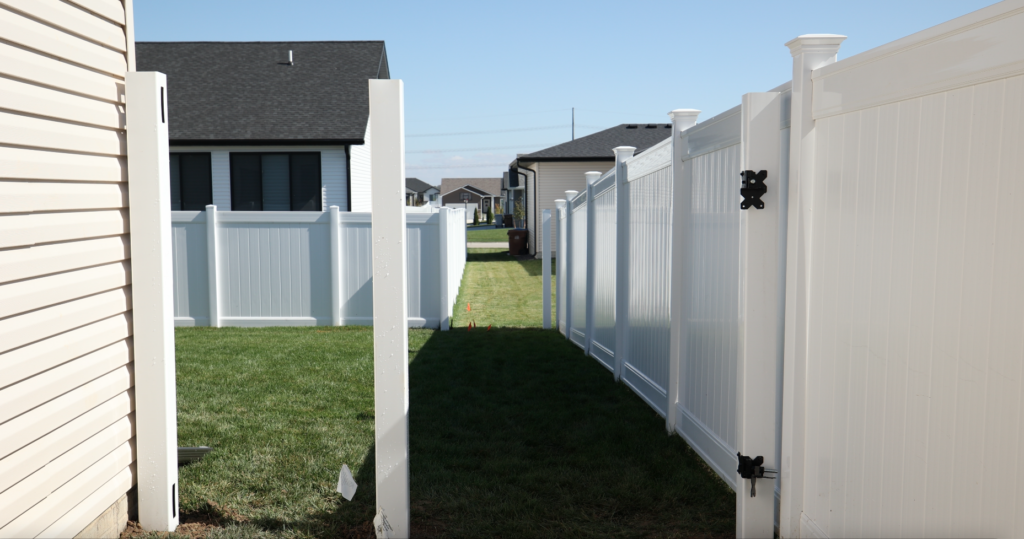 As a professional Kansas City contractor, you know as well as anyone that the demand for vinyl products increases with each passing year. Many homeowners and business personnel want to do away with the rigmarole of paint jobs, staining, and regular maintenance. According to David Beaulieu of The Spruce, "Buyers tend to like that it doesn't rot, have problems with insects, or ever need refinishing." Once upon a time, property owners had no choice but to default on wood and chain link. However, with the quantum leaps in PVC manufacturing over the years, many are opting for the fence type under discussion. After all, the ideal fence is one that not only fulfills its function (security, perimeter marketing, etc.) but also boasts an aesthetic appeal and will last for decades.
That said, no two suppliers are equal. In purchasing fence parts for your next residential or commercial job, you only want to do business with someone reputable. In short: a company that goes above and beyond to provide the best possible PVC. When it comes to suppliers in the Kansas City area, there's no better alternative than AmeriFence Corporation!
Before we begin, a recap on vinyl
To best understand the appeal behind vinyl—and its recent surge in popularity—we must look at the shortcomings of its predecessors. Although wood fencing came long before PVC—and while it remains a staple throughout the nation—wood requires significantly more upkeep and maintenance. The primary reason is that it's highly absorbent, soaking up any fluids it comes in contact with. (Rain, dew, sprinkler water, melting snow, etc.) This in turn results in cracks and deformations in your fence when the temperature dips below freezing and the water turns to ice. You can avoid these situations, but it requires regular painting and staining.
With vinyl, however, property owners spend less time on maintenance. PVC is a waterproof material; the rain just runs harmlessly off the side (and it's rust-resistant, so that does away with some of the maintenance concerns regarding metal). PVC also doesn't struggle so much with sun damage, merely losing some of its natural sheen with time. But most noteworthy is the longevity. As noted on What Is Vinyl, "you can expect vinyl fences to last for 100 years if well maintained. Whereas wooden fences have a shorter lifespan and can last about 20 years with proper maintenance and frequent repairs."
But now, how do you know which local contractor supplies the best fence materials?
Your one-stop shop for fence materials in Kansas City!
AmeriFence Corporation is the local branch of a parent company that's operated in the American Midwest since 1967. In that time, we've forged and nurtured business relations with vendors around the globe. This, naturally, includes vinyl manufacturers such as Ply Gem. Ply Gem's About Us page describes every product of theirs "is rigorously tested to ensure exceptional durability and performance for every region or climate. Limitless color, design and texture options are intended to work together to create custom curb appeal so you can enjoy your home instead of fixing it." For this reason, we purchase an enormous quantity of vinyl parts from them—resulting in fences that are long-lasting and resilient to the elements.
Between AmeriFence Corporation's Kansas City location and our twelve other branches scattered throughout the Midwest, we have access to more than eighteen acres of materials—this also includes chain link, wood, ornamental iron, etc. Our divisions specialize in everything from architectural screening to automated gates to temporary fencing. Do you or a client need short-term barriers for a wedding or concert? We are your go-to contractor for this, as well!
Contact AmeriFence Corporation of Kansas City today for vinyl fencing supplies!