Beautiful railings for every project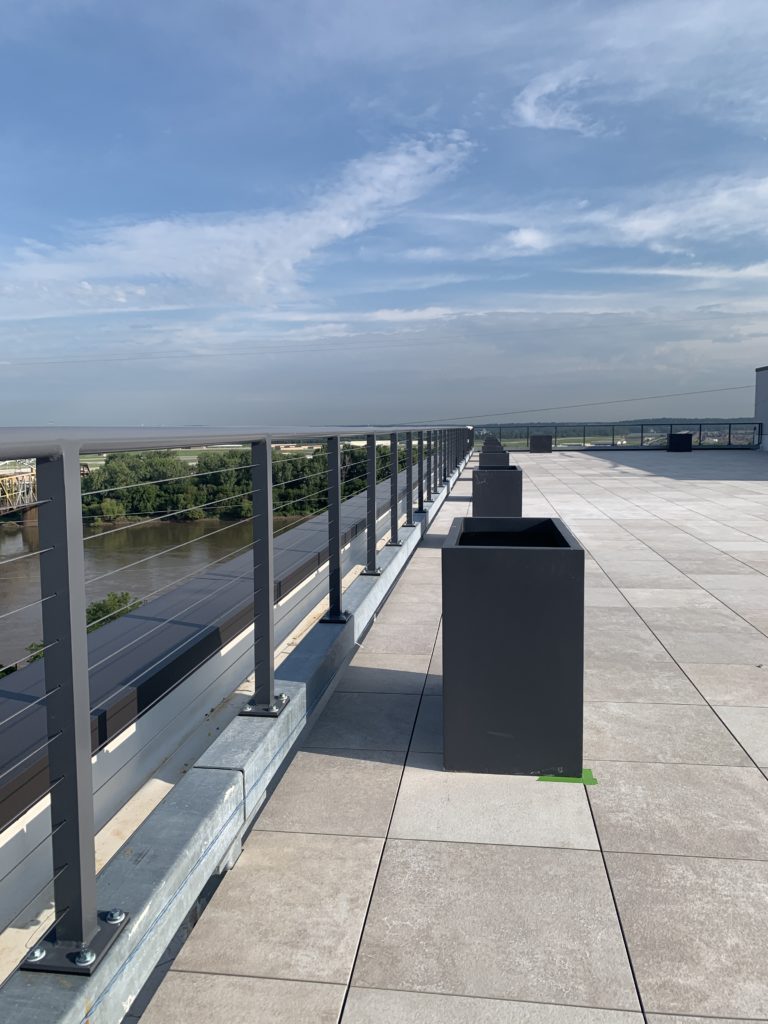 Scrolls, scepters, globes, spears, rosettes and medallions are all parts that may be used in building a beautiful railing. These ornamentations make for a stunning railing. However, if you are looking for a sleek, modern look, custom aluminum cable railing is a stunning choice.
A recent project in the KC River Market is a perfect example of this modern look. Second & Delaware Apartments now features our 36" tall aluminum cable railing on the fourth and fifth floors. Strong cables ensure the guardrail is safe while still allowing for maximum visibility. Designed, engineered and fabricated in house, AmeriFence Corporation's experienced craftsmen and installers provide your custom solution from start to finish.
Interested in additional information about our railing selections? Contact us to get started on a quote today.