The gate access control branch of American Fence Company, American Access Company, has gone back to school! Over the week of November 3rd 2019, American Access Company's management team attended the AFA's Operator Installation School. This is a prestigious program that teaches all the important aspects of gate operator installation, including: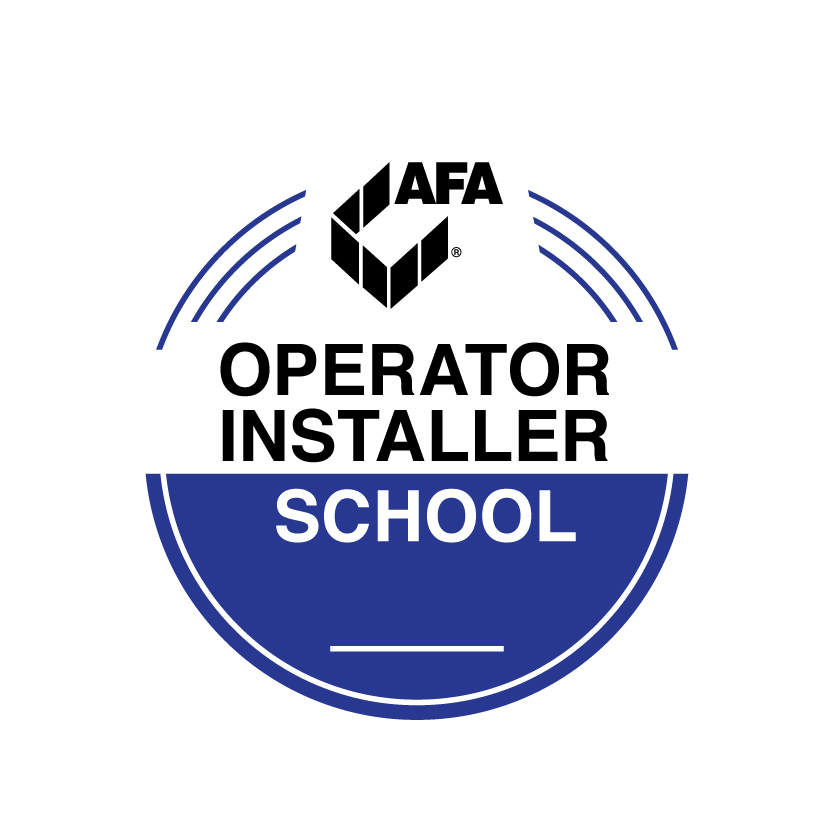 Types of Gate Operators
Gate Operator Installation
Electricity Basics/Testing
Timers and Vehicle Detectors
Telephone Entry and Access Control
UL 325 standard for gate operators
ASTM F2200 safe gate design standard
Gate Operator Basics
A Professional Approach to Safety
Gate Operator Accessories
The top experts in the automated gate installation field teach at Operator Installer School using a combination of in-class and hands-on training. They have centuries of experience combined, both in gate operator installation as well as education and training on gate operator products. Upon completion of the class, our leadership team had a full understanding and capability to install and work with a wide array of gate operator types.
Expertise and skill level are the key components and focuses at American Access Company. We take pride in the high-quality work we provide our customers, and are always trying to improve ourselves and push ourselves to the next level. American Access Company works on getting the most up-to-date and extensive training to make sure we can offer our customers the best possible installation services.
We keep so up-to-date on our training in support of American Access Company's services. With this esteemed certification, you can rely on us to take care of your automated gate repair, maintenance or installation. American Access Company can easily perform maintenance on or repair an existing automated gate or operator, replace an existing gate operator, install a brand-new operator, and install an entire automated gate system.
Now that the management team is made up of certified AFA Operator Installers, American Access Company will be implementing in-house training for all of their other gate operator installers. The first round of in-house access control training in will take place in January of 2020.